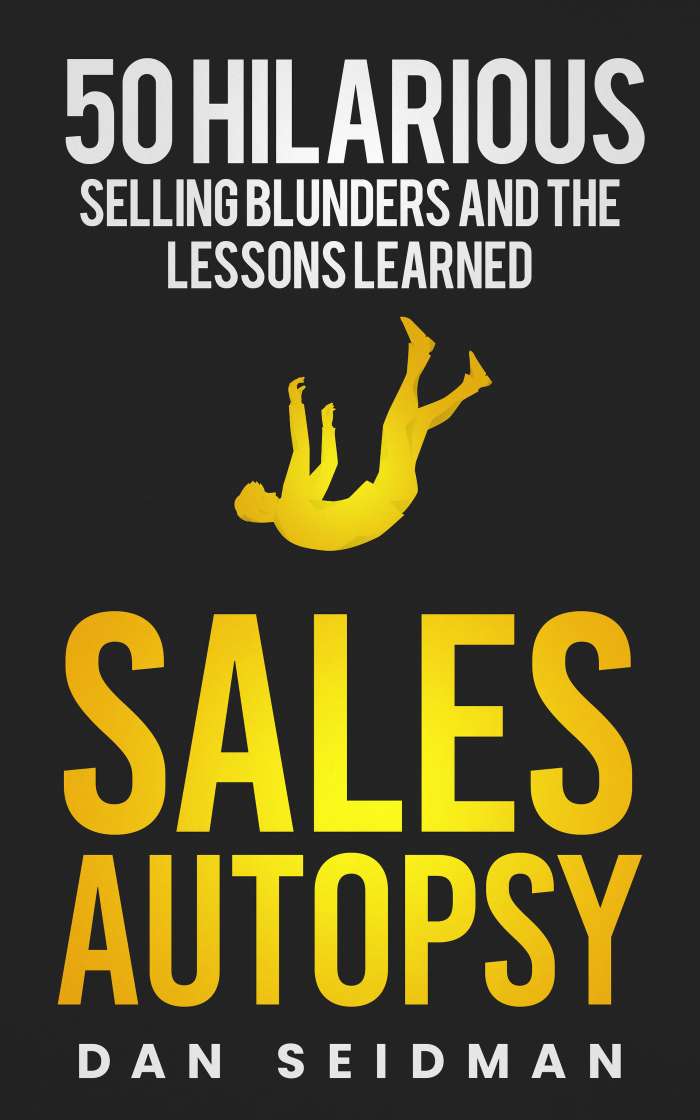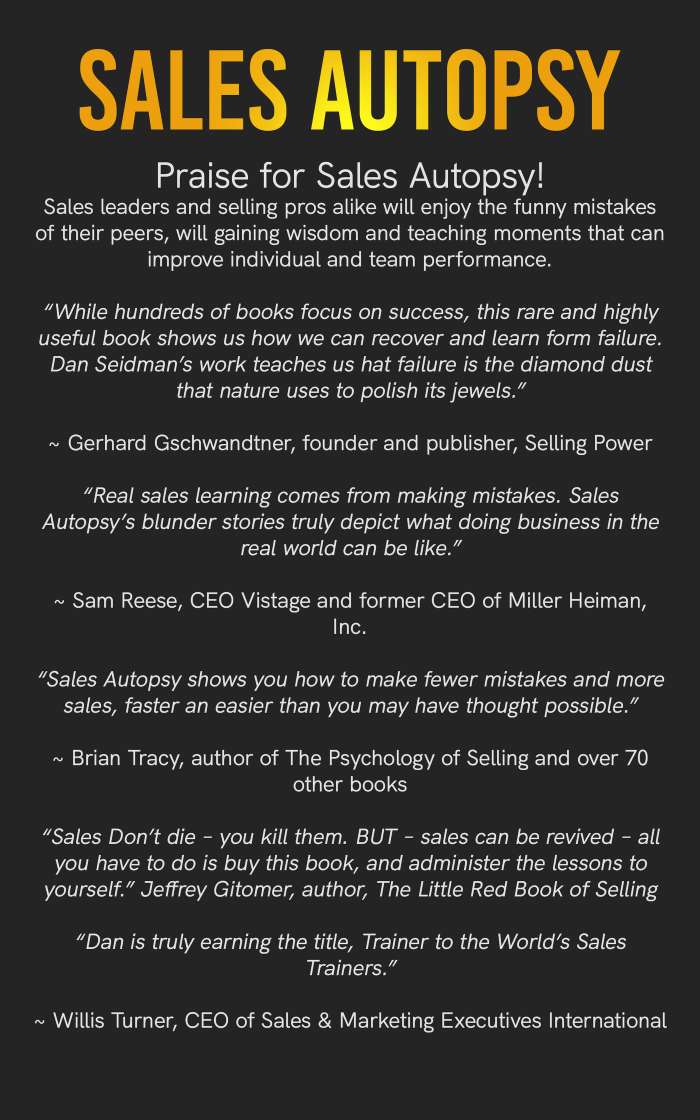 SALES AUTOPSY!
You've got to read this book. In it you'll discover Dan Seidman's favorite 50 out of his collection of 600+ selling blunders. These point us to lessons learned and ways to avoid the mistakes of your sales colleagues who have fallen before you.
Here are seven potent techniques that can transform your sales team.
THANK GOD THAT DIDN'T HAPPEN TO ME!
My top 5 stories, opening chapter of the Sales Autopsy book.
DAIRY QUEEN
Disqualify Prospects Quickly
RESPECT OR REVENGE
Calculating Clients and Conniving Reps
COMBAT PAY
Adversity over Products, Prospects & Animals
BECOMING AN ANGEL
Three Investments for Sales Pros
IT'S BETTER TO RECEIVE
Mentor Mania and How to Get some
FINAL THOUGHTS: WHAT ARE WE SELLING FOR?
The Purpose of our Profession
CONFESSION SESSION: Ask Dan to run his Confession Session at your conference or training event. Here are a couple examples of corporate sales pros confessing things they've never before shared. Crazy, funny stuff has happened to your team members during their career. Let's hear about it! We'll also extract the learning moments.
Prefer to listen to sales stupidity?
Click or download these funny stories